Welcome to our new website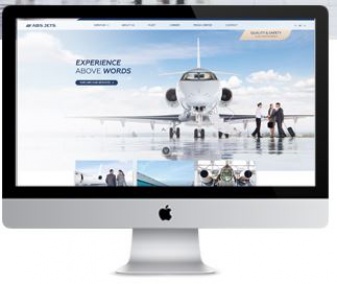 The new website is the result of the change in ABS Jets' visual style, a change that took place in the last six months. When creating the website, we focused on the needs of our clients, for whom effective use of time is extremely important. That is why our aim was especially to make their browsing around the website as easy as possible and to have the necessary information accessible within a few seconds.
A completely new design, a clearer presentation of the product portfolio, a more user-friendly environment, and more comfortable operation for mobile and tablet use – those are the key changes that the new website brings.
Another innovation is the addition of request forms specially made for ground handling services and private jet charter and brokerage. Pilots or operators, who are interested in flight planning can look through this new section and find useful best practice tips. The website now also includes a section for CAMO service, which we offer either individually or as a part of comprehensive aircraft management.
We believe that these changes will contribute to a more enjoyable user experience for you.