Aircraft Management
Owning a private jet allows you to take complete control of your time. We at ABS Jets give this phrase a new dimension: we care for your aircraft in a way that lets you leave safely whenever you wish. Operational worries need not trouble you any longer – that's why we're here.
Our experience of more than a decade has allowed us to tailor services directly to individual clients. ABS Jets Aircraft Management provides you with day-to-day, comprehensive, and continuous support, from hangarage and crew management, right up to the technical maintenance of your aircraft, or flight planning and monitoring.
We provide your aircraft with the exceptional facilities of one of the largest Embraer business jet fleets in Central and Eastern Europe. We manage our own hangars, service centre, and enthusiastic team of international experts. Our services are founded on the perfect knowledge of aviation legislation and rigorous technological processes.
In 2016, as per the most recent requirements from EASA, we were among the first to successfully offer aircraft management services in commercial traffic as well as aircraft management services under solely private conditions, i.e. the Part NCC division. It is within this division, under non-commercial conditions, that we also have the authorisation to operate aircraft licenced in countries outside the EU, but have their main operational base in the EU.
Quality & Safety
is our commitment ≫
Aircraft management in one of the largest fleets in CE
Provision of all in-house services
Effective aircraft operation, including cost optimisation
Charter options
---
Complete management of your aircraft
Our handling agents secure professional handling of your aircraft at the Prague and Bratislava bases.
Our maintenance centre takes care of regular and faultless service.
We select and train your aircraft crew.
Crew management
Our operations centre secures necessary flight plans, permits, and flight monitoring.
Your jet will be parked safely in our hangars.
---
Aircraft Sales
If you are thinking about purchasing or selling a private jet, we are ready to offer you our professional consulting services according to your individual needs. Working together with TOP brokers worldwide, we will help you with the necessary administration and facilitate an effective communication channel between all parties involved.
More about aircraft sales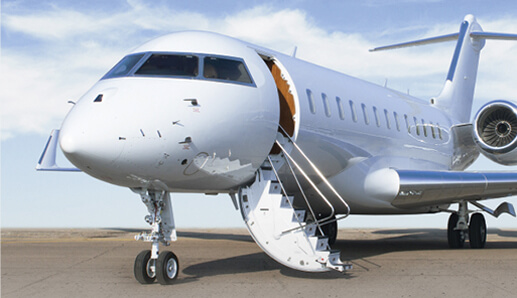 Our bases
Aircraft under our management are based at our headquarters at Václav Havel Airport in Prague, where we have two hangars totalling more than 6 000 m2, and at M. R. Štefánik Airport in Bratislava, the location of our other base.