Flight planning
Our services also include professional third-party flight planning all around the world. We offer comprehensive flight support for more than 300 types of aircraft in various categories, ranging from turboprop aircraft to heavy jets and airliners. We will take care of everything for your flight – from ground handling services and necessary permits to developing the optimal flight plan.
For more than a decade of flight planning for our own and external fleets, which happen to include the Embraer demo aircraft fleet, we have determined pilots' needs and gained valuable experience in planning flights to complex destinations. Whether you are travelling to London's City Airport or need to touch down safely at Nepal's Lukla – one of the most challenging airports in the world, our team of flight dispatchers will offer their expert support.
All flight dispatchers undergo rigorous training and regularly partake in professional development programmes, which augment their qualifications. It is a team of enthusiastic experts with a unique and individual approach to clients, always searching for solutions to every challenge. Their work involves using state-of-the-art technology, which helps them optimise and monitor your flight so that it fulfils the elements of safety, timeliness, and cost-effectiveness at all times.
Quality & Safety
is our commitment ≫
Individual flight planning according to type of operation
Delivery flight planning
Special missions support (expeditions, aerial exhibitions, military flights)
Flight dispatchers available 24/7
---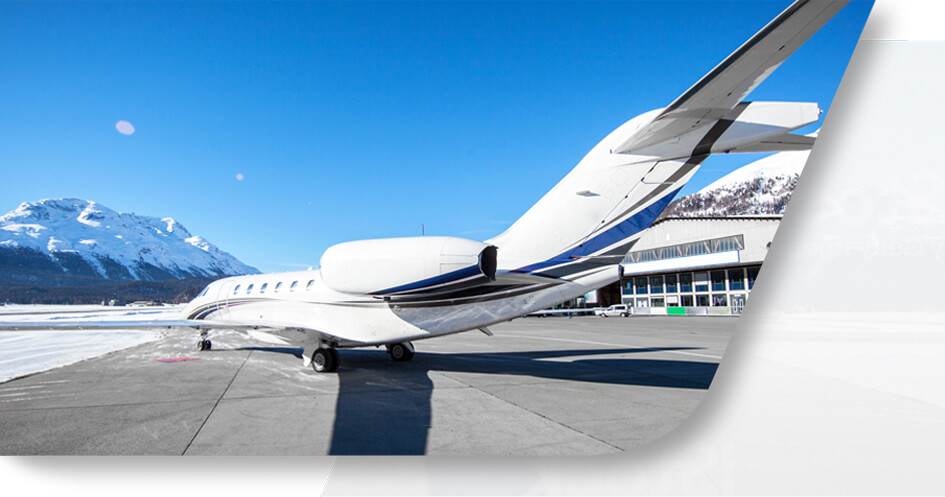 ---
Flight support services include
Calculating the computerised OFP
Submitting the ATC flight plan and its subsequent coordination
Meteorological information file for each flight
NOTAM file for each flight
Route analysis and aircraft performance calculations
ETOPS calculations including ETP
Coordinating ATC slots, flight rescheduling
Transit and landing permits – worldwide
Comprehensive ground handling services at the destinations
Customs and/or immigration clearance
Airport slots
Filling aviation fuel
VIP lounge, transfers, catering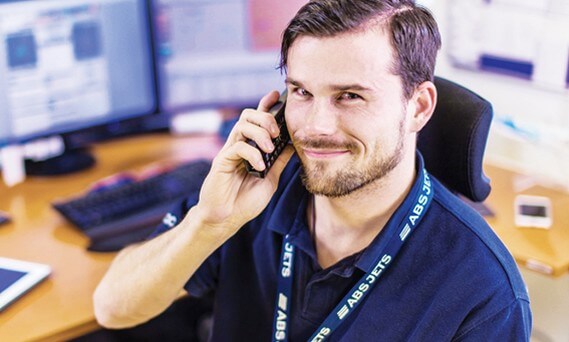 ---
Ing. Petr Jarocký

Test Pilot Aircraft Industries

"Part of my job is to deliver brand new aircraft to customers around the the world. Since the time we started cooperating with ABS Jets, everything has been much easier and smoother. For example, in 2015 I was flying a demo flight around the globe with 21 stops along the way. All the services organized by ABS Jets were simply perfect, so I can only recommend this company for flight planning service."

JUDr. David Tomajer

Pilot letového ověřování a vedoucí letového provozu

"The Flight Inspection Department of Air Navigation Services of the Czech Republic (Řízení letového provozu ČR, s. p.) provides the flight inspections of ground navigation systems to ensure safe air traffic. In this activity, it uses ABS Jets for the purposes of comprehensive flight planning, incl. obtaining of flight and diplomatic permits throughout Europe and Middle East, Caribbean and other countries. Our many years of experience with ABS Jets in this area can be simply described as excellent cooperation. The ABS Jets staff always immediately respond to our unconventional demands that often change due to operational reasons, and they also actively look for alternatives that save us time and money."
We offer Global Flight Support
We also specialise in planning complex flights to remote and uncommon destinations.
Destinations:
Aspen (KASE)
Cusco (SPZO)
Galápagos-Seymour (SEGS)
Honolulu (PHNL)
Kilimanjaro (HTKJ)
Lukla (VNLK)
Narsarsuaq (BGBW)
Rio de Janeiro (SBRJ)
Saint Martin (TNCM)
St. Moritz (LSZS)
Victoria Falls (FVFA)
and others
Do you need support for your flight?
You might wish to look through other services from our portfolio