CAMO
(Continuing Airworthiness Management Organisation)
Your safe flight is our utmost concern and, for this reason, all aircraft under our management meet the strictest standards of airworthiness. As a certified Continuing Airworthiness Management Organisation (CAMO), we offer a superior guarantee on our aircraft.
Our CAMO department provides private aircraft owners with the necessary support related to owning and operating an aircraft. Compliance with CAMO procedures is an obligation not only for all owners of private aircraft in EASA countries, but it also brings significant benefits to those whose aircraft are registered outside these countries.
Our CAMO professionals will ensure that your aircraft's technical condition is carefully monitored and that the relevant documentation is accurately maintained. This involves ensuring that all service and maintenance work is carried out in a timely manner, including the exact application of all service bulletins in line with the manufacturer's instructions. Leave the worries of the necessary paperwork to the professionals and enjoy the feeling of ownership in unsurpassed comfort.
The CAMO advantage is offered as an inherent part of our aircraft maintenance and management programmes. However, you can also take advantage of it as a stand-alone service – for example, when your aircraft is managed by an entity that does not offer CAMO services.
Quality & Safety
is our commitment ≫
10 years of CAMO experience

for Embraer Legacy, Embraer Phenom 300, Gulfstream G550, and Learjet 60XR.

Support for aircraft registered in EASA and other countries

(e.g. Aruba, Cayman Islands or Isle of Man).

Close cooperation with the ABS Jets maintenance organisation

(Czech Civil Aviation Authority authorisation, PART 145).
---
Our CAMO services include
Issue/renewal of the Airworthiness Review Certificate (ARC)
Recommendations for ARC issue for external aircraft
Permit to fly aircraft not conforming to a serial design
Monitoring limits, lifespans, and continuing airworthiness directives
Documentation, aircraft status, maintenance programme plan inspections
Aircraft inspections before purchase
Monitoring and managing documentation
Negotiation representation with aviation authorities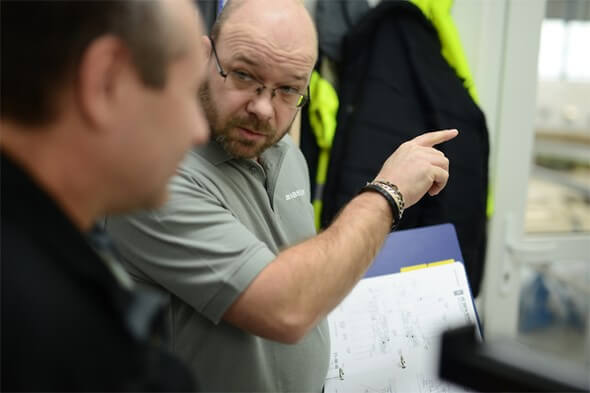 ---
Company approvals