Take a luxury summer holiday on a private jet!
Petr Wessnitzer 28. 6. 2022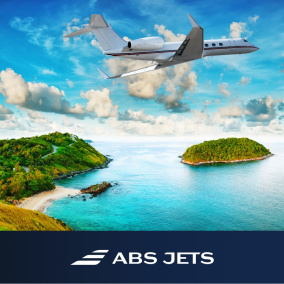 The Greek islands, the French Riviera, Croatia, or Zanzibar and the Seychelles? If you're planning to go somewhere in the summer, don't forget that you can travel there in luxury on one of our private jets. Treat yourself to a private flight, for speed, safety, discretion and quality without compromise. 
Our most popular European destinations have long included, for example, Nice, Mykonos and the Canary Islands. However, we also provide our clients with exotic experiences, in highly popular places such as Zanzibar, Saint Martin, the Seychelles, as well as Indonesia or South Africa. Another advantage of private jets is that they are not so affected by classic air traffic, meaning that you can also fly to less accessible destinations that are perfect for an undisturbed summer vacation.
Advantages of private flights 
Most of all, private flights save you time, and are perfectly tailored to suit the individual needs of our clients, from the departure time to their favourite drink on board. Besides being fast and efficient, ABS Jets flights are run by top consultants, dispatchers and coordinators. A handling agent ensures that the check-in process goes smoothly and you are flown to your destination by experienced pilots with thousands of flying hours. The uninterrupted flight, tailored exactly to suit your needs, is staffed by a pleasant crew that is always at your service. 
Other advantages of a private flight
non-stop team of consultants and dispatchers
we will respond to your query within just one hour, and you can take off within two hours
private flights save you time
we work with the best in the business
absolute discretion assured
a private flight is always a great experience
How to go about it
From the instant you first decide to use our services you will be in contact with a coordinator, who will help you plan a unique flight and will generally be in touch with you within an hour of receiving your query. ABS Jets is based mainly at Václav Havel Airport and M. R. Štefánik Airport in Bratislava. However, your flight can take off from wherever you want, as travel by private jet offers extraordinary flexibility. After choosing your destination, the date and the aircraft type, you then select on-board catering to suit your needs. After you land, we will be happy to take you to your hotel, arrange any subsequent transport you need and coordinate other activities for you. The flight captain will be waiting for you on the day of departure, to personally escort you to the plane and hand you over to one of our trained flight attendants, who will take good care of you throughout the flight. 
About ABS Jets
ABS Jets is the largest private airline. Our fleet is made up of exclusive private Embraer, Gulfstream and Dassault aircraft and an Airbus helicopter. Our attentive employees ensure that everything is always prepared down to the finest detail. Outstanding service, quality, safety and discretion are our top priorities. So, treat yourself to this exclusive experience this summer and enjoy the magic of private flying for yourself!