ABS Jets expands its fleet with a new Gulfstream G650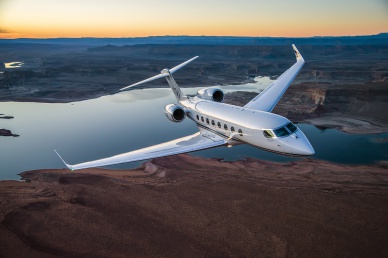 The largest Czech business jet operator recently welcomed a new aircraft into its fleet based in Prague. With 11 heavy jet and ultra-long-range aircraft in its hangars, ABS Jets has added another business jet designed for long haul flights— a brand new Gulfstream G650—the very first under Czech registration. 
With a capacity of up to 19 passengers, the aircraft delivers maximum performance and luxury travel at the same time. High thrust Rolls-Royce BR725 AI-12 engines and sleek, pristine wings allow the Gulfstream G650 to fly more than 12 hours without refueling. Passengers travelling nonstop, for example, from Prague to Rio de Janeiro can enjoy a 2.59-meter-wide cabin and four distinct living areas, including a crew rest area, private stateroom, conference area and entertainment space. The aircraft is also equipped with the fastest version of Ka-band internet for the best possible connectivity experience.
ABS Jets already has long-term and significant experience in operating numerous Embraer Legacy aircraft in its fleet. A few years ago, they added two Gulfstream G550s in commercial operations, and now this new member again from the Gulfstream family.
"Our team was involved in the entire process, including the purchase, registration and delivery of the aircraft. We are happy to welcome the aircraft into our fleet after months of preparation and we are looking forward to providing the best possible support in the air and on the ground," said Jan Králík, Chief Operating Officer at ABS Jets.
ABS Jets has a comprehensive portfolio of in-house services to manage aircraft hangarage, the crew, technical maintenance, flight planning, ground handling and travel management. As a certified CAMO organization, it ensures the aircraft's technical condition is carefully monitored and that relevant documentation is accurately maintained. Its large maintenance center looks after regular technical inspections, including parts and overhaul repairs up to the C-Check inspection level. The company holds IS-BAO stage III and IS-BAH stage II certificates for its continuous and advanced practices in managing safety and risks in business aviation.