ABS Jets MRO developing a new work environment by implementing Critical Chain Project Management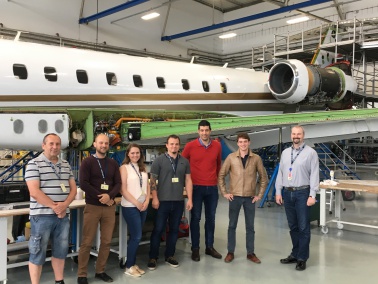 The company is announcing that it has recently kicked off a new project by implementing Critical Chain Project Management (CCPM) into its work environment. With this project, ABS Jets intends to significantly increase effectiveness and achieve sustainable performance of its maintenance processes.
The decision to implement CCPM principles was driven by the company's philosophy based on a continuous improvement process and to prepare Technical Services for the next challenges. After creating a detailed analysis of all MRO processes, the ABS Jets team is now working on the critical chain methodology to be implemented into the daily agenda of production planning and aircraft maintenance. The results will directly impact several areas, from reducing workload and increasing efficiency of technical personnel, to improving task management and eliminating risk, all leading to one main goal — project lead time reduction.
"We strongly believe CCPM implementation will benefit our customers too, as it will help us reduce the Checks downtime. We will also be able to provide our customers with more accurate standardized reporting and transparent information about the checking progress." said Thierry Barré, ABS Jets Technical Director.