ABS Jets is expanding its fleet! The new Gulfstream G500 is one of the most advanced long-range commercial aircraft
Petr Wessnitzer 30. 7. 2023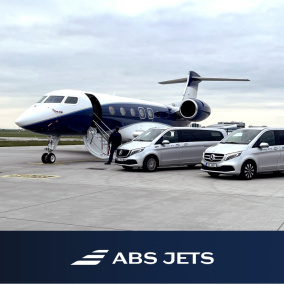 At the beginning of the summer, the private aviation company ABS Jets, which operates Business Jets, added new aircraft to its fleet: The Gulfstream G500.
With a cabin that can seat 16 passengers, a cruise speed of up to Mach 0.90 (956 km/h) and a range of up to 5300 NM (9816 km), it is sure to satisfy even the most demanding of clients.
Two pilots control the aircraft, which has a wingspan of 26.55 m, is 27.78 m long, 7.78 m high and has a takeoff of weight 36 tonnes. During their flight passengers can fully relax in the comfortable and very quiet cabin that is 12.65 m long, 2.31 m wide and 1.88 m high. It offers a generous 4.96 m3 of storage space and cold and hot catering.
The G500 is a state-of-the-art and comfortable aircraft with plenty of style – as Marek Bavor, director of the ABS Jets flight section, says: "We really like this new addition to our fleet for several reasons. It is an absolutely state-of-the-art, long-range aircraft and is custom-made, so it looks absolutely unique. Not to mention the fact that it's a completely new aircraft."
The ABS Jets fleet also includes the Gulfstreams G550, G650 and G200, the Embraery Legacy 600 and 650, the Bombardier Challenger 605, the Cessna Citation XLS+, the Dassault Falcon 7X and the Airbus H145 helicopter. 
ABS Jet offers the full range of services from A to Z, a one-stop shop in one place in the heart of Europe, an essential advantage that is greatly appreciated by its clients. The services offered by ABS Jets include private flights, aircraft maintenance, aircraft management, flight planning, handling and CAMO.
Media contact


Petr Wessnitzer
Marketing Manager & spokesperson
phone: +420 739 900 645
email: marketing@absjets.com