Become a part of one of the largest aviation companies in Europe and meet our team of professionals. ABS Jets offers great opportunities for talented and skilled individuals with required expertise and a sense of responsibility. Join us for a varied and rewarding career at our bases in Prague and Bratislava in an exceptional environment of our premium and innovative brand.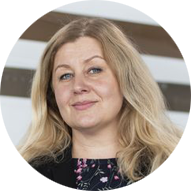 Martina Pucholtová
HR Manager
One of the basic pillars forming the essence of ABS Jets has always been our employees. Therefore, we place great emphasis on their selection, creating a work environment that helps the personal development of each employee.
ABS Jets welcomes experienced professionals and provides opportunities to motivated graduates.
Vacancies
ABS Jets social media